Personal Training & Consults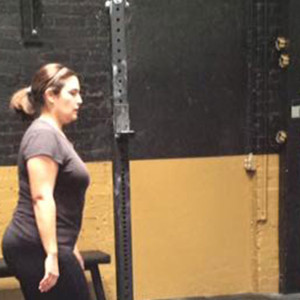 Personal Training
I can help you implement healthy habits and movements to build strength and consistency in your training. Having someone to educate, guide, modify and program specifically to your needs, while assisting in creating realistic progressions, allows you to trust the process and see amazing mental, physical and emotional results.
Prices vary depending on time and location (Thousand Oaks or at your home). If traveling to your home, travel time will be included into the price of training.
Specialties:
Strength Programming
Pre & Postnatal Training
Habit Implementation
High Intensity Conditioning
Contact me using the form below for more information.
CONTACT ME TODAY ABOUT PERSONAL TRAINING:

Personal Training
Subscribe to learn more about personal training with Brianna Battles