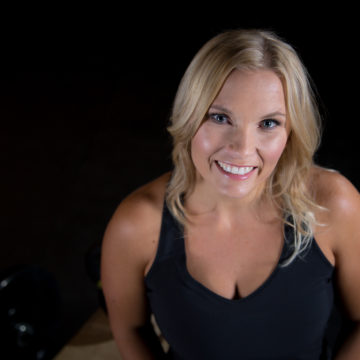 Brianna Battles
Brianna has worked in the strength, conditioning and wellness industry for years and has coached at various levels. She is the owner of Everyday Battles Strength and Conditioning, located in Thousand Oaks, California. She is also a co-founder of Female Fitness Pro and co-creator of the course for fitneess and rehabilitation professionals, HOLD STRONG, launching early 2017.
Brianna coaches a variety of individuals, from high level athletes to the lifestyle fitness population both in person and online. Her specialty is coaching pregnant and postpartum athletes- from powerlifting, to "mommy bootcamp" goers, to high level competitors.
Brianna presents at state and national conferences, leads seminars and has launched an online course. She collaborates and is networked with a variety of women's health professionals and mentors both athletes and coaches.
She has experience in coaching Division 1 collegiate athletes, corporate wellness management, personal training, strength and conditioning programming, group instruction, remote coaching, mentoring coaches and works consistently in the women's health and fitness realm.
Brianna has her Master's Degree in Coaching and Athletic Administration and her Bachelor's degree in Kinesiology. She is an active member of the NSCA where she is certified as a Certified Strength and Conditioning Specialist (CSCS), the USAW as Sports Performance Coach and is a certified Wellness Coach. In order to further educate herself with coaching pregnant and postpartum athletes, she mentored directly under Julie Wiebe for 1 year and applied the methodology to her business and coaching philosophy. She is a former Division 1 collegiate athlete and has competed in triathlons, powerlifting and Olympic lifting.
www.everyday-battles.com
briannabattles@everyday-battles.com
IG: everydaybattles_scw
Join the newsletter
Subscribe to get our latest content by email.